Welcome to West Michigan's premier "What-not-Shop" Pinky's Place - Antique & Artisan Market with over 130 booths, seasonal patio & barn and Michigan Made Foods! Our quality vendors bring in a huge array of treasures for just about all interests, tastes and price ranges. The aisles are wide and clean. Booths are well-lit, attractively displayed and ready for picking. We have been in business since November 2013 and continue to serve the Greater Grand Rapids area. Pinky's Place is a hub for our non-profit organization, Pinky's Palace, which helps families in Kent County affected by Dementia. Booth #1 receives and sells gently-used donations, which helps fund the Palace. Check us out soon and/or follow our daily posts on Facebook & Instagram.
The Barn & Patio Are Open!
Antiques · Handcrafted · Vintage · Michigan Made Foods · Seasonal Patio & Barn · Furniture · Home Decor · Collectibles · Chalk Paints · Man Cave · Boutique Clothing & Primitives • Accessories · Gifts · Jewelry · One-of-a-Kind-Treasures · Sports Memorabilia
4790 Alpine Avenue, NW, Comstock Park, MI 49321
OPEN DAILY 10 AM - 6 PM
Closed All Holidays Including
Christmas Eve & New Year's Eve
​​​​​​​​​​​​​​616.419.4421 Follow us on Facebook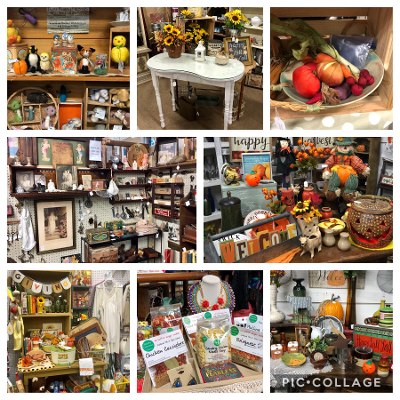 ​​​​​​​
​​​​​​​​​​​​​​Thanks for shopping local!
We appreciate your business.
Over 130 Booths (145 Vendors)

Purely Michigan Foods,

Seasonal Patio & Barn.

​​​​​​​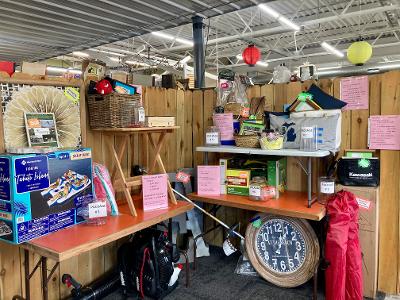 Fall
Har
vest Enter-to-Win Now Happening!
We will be drawing six different packages November 7 and you could be a winner. Tickets are $1 each, six for $5 or twelve for $10. Thanks for supporting local families affected by Dementia.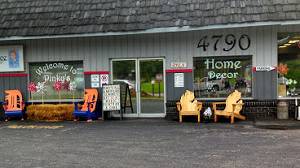 Located @ 4790 Alpine Avenue, NW in
Comstock Park. Next to Mr. Burger. Just minutes
from
Downtown Grand Rapids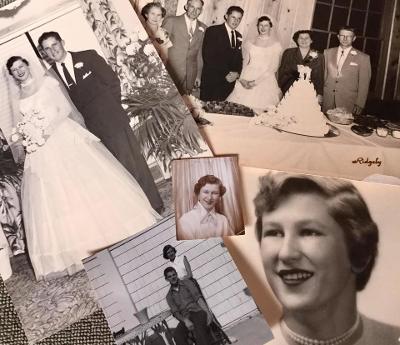 This is our beautiful Bert, Pinky, Anderson who died March 16, 2021 from the debilitating disease of Dementia. She was the inspiration of both Pinky's Place - Antique & Artisan Market and Pinky's Palace, our nonprofit organization which helps local families affected by Dementia. Bert always wanted a "What-not-Shop" and we believe this fits our store.
Thank you for supporting our mission!
Walk to End Alzheimer's - Downtown, Grand Rapids - Sat., Oct. 9, 2021

The Pinky's Paddle Auction will be held Saturday, October 30, 2022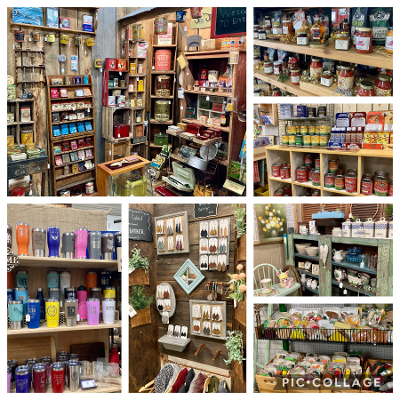 ​​​​​​​We have a huge array of items for all tastes,
price ranges and interests!