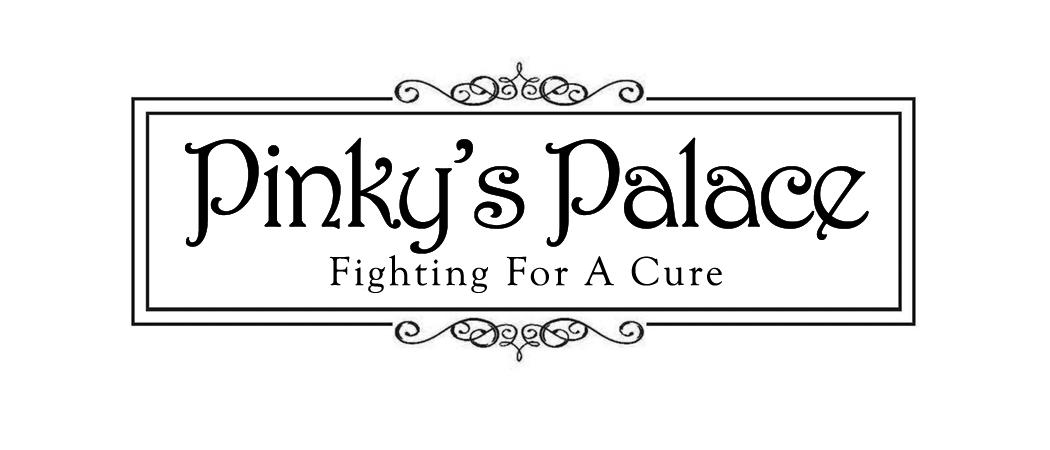 Pinky's Palace
Who's Pinky: Bertha Young Anderson (Pinky) is a local native of West Michigan who has Frontal Lobe Dementia (one of 80 types of this disease). Her family & friends have made it a mission to help those affected by this disease.
What's Pinky's Palace: a non-profit created to provide the following:
Empower all people impacted with Dementia with knowledge, resources, tools and research

Provide a strong environment for awareness and action

Provide a means for community support, networking, gathering and cooperation

Provide workshops, activities, events, fundraisers, outings and entertainment
How You May Help:
Volunteer your time (store, events, activities, etc.)

Provide donated items (furniture, home décor, antiques, collectibles). Proceeds from the Pinky's Palace Booth will go toward local Dementia needs

Make a cash donation of any amount to help fight this devastating disease
************Beauty is Nothing Without Brains****************
Deb & Julie, founders of Pinky's Palace, have made it their mission to raise $5,000 in 5 weeks to donate to the Palace!! If they meet their goal they are going to buzz their hair to show that beauty is more than appearance and that BEAUTY IS NOTHING WITHOUT BRAINS!! You can donate by visiting this link https://www.gofundme.com/beauty-is-nothing-without-brains Deb and Julie will have their heads buzzed at the store on the 30th if they meet this goal! Join us from 11 am - 2:00 pm for a Buzz Party! Others in the community, including Carmen Villahermosa De Cox from Choice One Bank, will take part in the buzzing festivities.
*************** Alzheimer's Association Walk ***************
September 16, 2017 - Millennium Park
​Join our team or donate to the cause!
http://act.alz.org/goto/pinkysgang
******************2018 Paddle Auction*******************
April 28, 2018 - English Hills Terrace (West River Drive)


Help Us Help Those in Need!